Regulatory
Cosmetics firm Natura & Co defends fellow activists against UK pipeline legislation
Beauty and retail brand The Body Shop has slammed a UK bill which, if passed, could see those participating in protests deemed "loud" spend 51 weeks in jail.
In a statement released the day the Police, Crime, Punishment and Courts Bill was sent to the House of Lords for consideration and amendment (December 15), The Body Shop urged members to " carefully examine the bill (including the 18 new pages of recently added amendments) ".
"We urge them to think about what they would give up if they adopted it, a very British tradition of peaceful protest and the right to free speech," he added.
The Police, Crime, Sentencing and Courts Bill grants new powers to prevent public gatherings and criminalize protests, meaning offenders could face up to 51 weeks in prison for having attended a demonstration deemed "noisy" or disruptive, or be in possession of signs.
The bill has been the subject of contention, with UK Home Secretary Priti Patel adding 18 more pages to the bill after it was passed the House of Commons, with amendments including measures that would bar protesters to become attached to another person. , object or terrain, making "locking" illegal.
It would also become an offense to obstruct the execution of major transport works in any way.
According to the GOV.UK website: "This measure [amendment] was informed by the experiences of the police in response to the deployment of locks in protest. The use of this disruptive and dangerous tactic has increased in recent years, including on some of the busiest and most dangerous highways in the UK. "
Commenting on the bill, The Body Shop's statement read: "Not only is its content deeply concerning, with 18 new pages added to the bill at the end of the day with virtually no consultation, but it has moved on. rush to Parliament with little debate or publicity. . "
The Body Shop, which has been part of the Natura & Co team since 2017, was founded in Brighton, England by human rights and environmental activist Anita Roddick in 1976, and describes itself as an 'activist company ".
Its first campaign was in partnership with Greenpeace in 1986, to protest whaling, and as detailed on The Body Shop's website, it carried out significant campaigns over the following years, highlighting issues such like the fire in the Brazilian rainforests, animal testing, renewable energies. , domestic violence, HIV / AIDS and sex trafficking.
"Our campaigns, in partnership with our clients, have defined our past and continue to shape our future," the statement continued.
"Britain was the perfect backdrop for The Body Shop's activism, as protest has been a part of the British way of life for centuries.
"The word alone conjures up powerful images of suffragists, placards and communities coming together to march through towns and villages across the country.
"In many ways, the protest captures Britain best: creative, loud, passionate, intergenerational and intersectional. This is what a democracy looks like to us.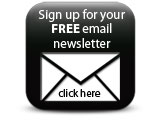 "Today our government is trying to rush to pass new legislation that will threaten our ability to campaign on the things that matter to us."