As the broader crypto market shows signs of a slow recovery, Shiba Inu gained 8% in an hour, according to data from CoinMarketCap. The sudden spike also created a large green candle in the hourly chart.
However, the gain was short-lived as SHIB is now trading at $0.0000138, an increase of 3.36% over the past 24 hours. The whole market rebound appears to be slowly fading as the majority of the crypto market appears to have collapsed and is trading in the red.
As of this writing, only ETH, BNB, and Shiba Inu appear to be trading in the green.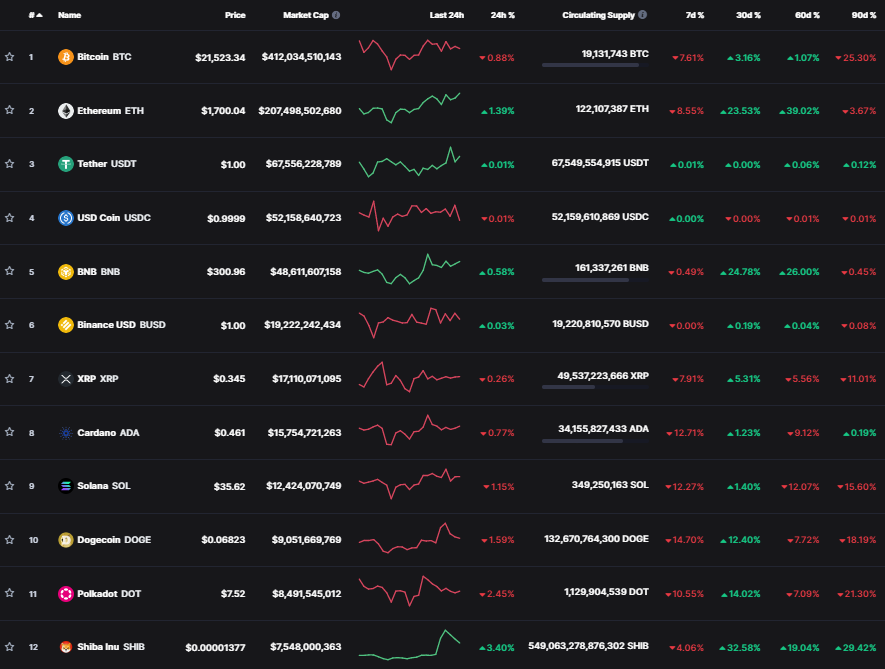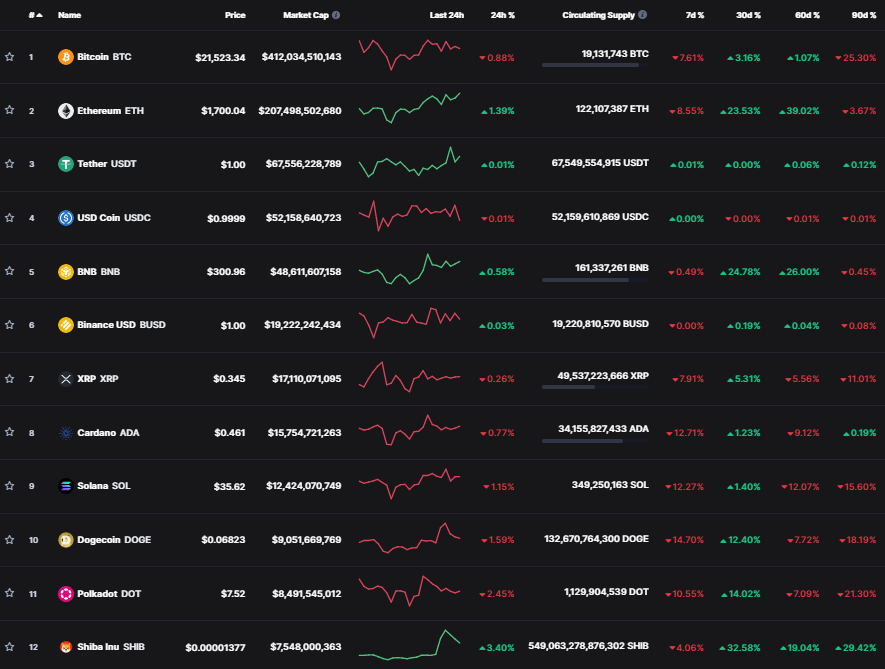 Whales scoop up billions of SHIBs as trading volumes soar
The memecoin appears to have managed to remain robust amid the market meltdown. Shiba Inu trading volumes have increased by 118% in the past 24 hours, reaching $852,984,899 according to data from CoinMarketCap.
In other news, a whale managed to pick up 52,470,888,570 SHIBs. The whale already held SHIB in its wallet, and the purchase brought the balance to 657,401,453,770.745 SHIB. The purchase by the whale was valued at $744,561.91.
According to data from whale analyst WhaleStats, SHIB ranks #1 among the holdings of the top 1000 ETH whales. The whales' SHIB holdings amount to $162,127,202 worth of SHIB.
Shiba Inu had a decent month compared to other major cryptos in the market. SHIB gained 28.3% in the last 30 days and 11.5% in the last 14 days. In terms of performance over the last 7 days, SHIB lost 6.7%.
Data from IntoTheBlock shows Shiba Inu at the lowest 30-day correlation with Bitcoin at 17%. This could be a sign of a decoupling from Bitcoin's price trend, meaning SHIB's price movement is less likely to be driven by the market as a whole.